The Digital Marketing Benefits of WordPress
Reading Time:
5
minutes
Article revised March 2019
It's no secret that WordPress has been dominating the mass media, synchronizing itself into the world of content management with sharp style and easy-navigated structure.
Yet, is WordPress right for your digital marketing strategy? Have you found that your current CMS is starting to add an extra level of frustration due to poor performance and lack of ability?
First of all, lets begin by considering some useful statistics which clearly illustrates why we feel WordPress is a top rated content management system.
2019 Worthy WordPress Statistics
Most popular 2019 WordPress sites: 
27% of all websites are using WordPress as their content management system. [1]
WordPress powers 14.7% of top 100 websites in the world. [2]
Users produce about 70 million new posts and 77 million new comments each month using WordPress. [3]
54,500+ free WordPress Plugins available as of January 2019.
WordPress is the fastest growing Content Management System, with around 500 plus new sites being built daily in the top 10 million websites on the web. [4]
50-60% is WordPress' share of the global CMS market. [5]
50,000 WordPress.com websites are being launched daily.
WordPress is available in over 50 Languages.
WordPress is pretty much, the top Content Management System. [6]

WordPress Usage Statistics, Built With Data – https://trends.builtwith.com/cms/WordPress
What is WordPress?
WordPress is open source software you can use to create a website or blog. As a flexible content management system (CMS), it is ideal for beginners, and yet offers developers the ability to custom design a website specifically for any service or product. Since it was first released in 2003, WordPress has truly become the top CMS to use.
How does WordPress help a small-medium sized business?
WordPress has entered the market place and provided many practical options for smaller businesses that may have limited budgets. Yet, it should be acknowledged that many larger companies have made also made WordPress their CMS of choice. For a startup business WordPress can be an easy solution to create a quick website, where on a more serious approach, WordPress can be custom designed to be a very competitive product.
What are some of the benefits?
A custom website design helps
Whether you've got a custom logo, an exciting article to publish, or some great photos to share, the greatest benefit is that WordPress makes it easy for those from any industry to publish content without knowing code. With such a great foundation, your website is designed with flexibility in mind, and will grow as your business grows.
A tool for every task
The WordPress plugin directory includes 1000's of plugins that allow users to add various features to custom designed website. This might include features such as shopping carts, contact forms, galleries, analytics, SEO tools, and so much more. Many are free while others might require a license in order to use the full products. Similar to an appliance, plugins can easily be deactivated and activated as needed
Designed with SEO in mind
WordPress tends to rank high with search engines, and at standard, very SEO friendly. Written in quality code, produces semantic markup — produces meaning to the web page rather than presentation — making search engines like Google favor it highly.
Slightly more aggressive digital marketing plans that might need further targeted SEO have the flexibility to add great plugins such as Yoast SEO to best optimize landing pages. Our article, How Long Does It Take to SEO Results, discusses the fundamentals of SEO, an ideal place for SEO beginners.
Ideal Social Media integration
With its prevalence among the population, you've got to be in on social media to make an impact. Perhaps over 80% of all internet users are on Facebook, and LinkedIn revenue stood at $5.3 billion during fiscal year 2018. That means if you're not using social media strategically for your small business, you're missing out in a big way.
The great news is that WordPress is very intuitive with social media. It's easy to incorporate your social media channels for viewers, therefore assimilating them into the social media segment of your digital marketing strategy.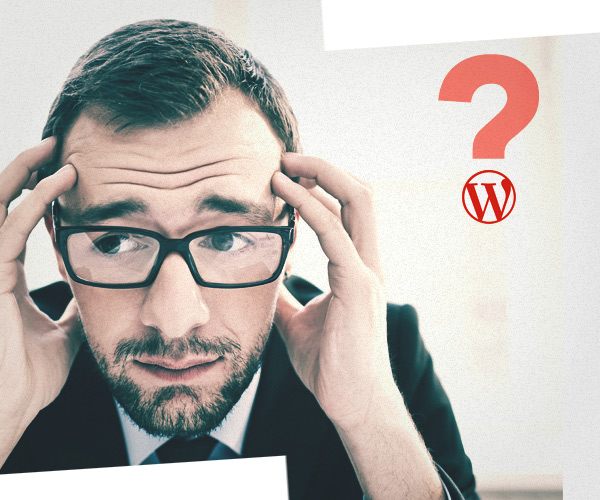 Time-saving components
Time is of the essence, as a business owner, you wear many hats and your time is always pulled in different directions. A customized WordPress site makes all the difference, yet, a very useful feature is the ability to automate the promotion of your posts (or pages). This works great for when buried in aggressive projects and need to schedule articles during the calendar month.
What needs to be taken seriously
Efficient web security
During the earlier years of WordPress product lifecycle, it was criticized poor security was a main threat, leading to malicious attacks yet there have been advanced improvements. Having a secure webserver, with WordPress running security plugins such as WordFence, and a knowledgeable web designer/developer will guarantee a websites overall safety. A resourceful article we recommend to read, Securing your website effectively.
Understanding when to update WordPress and individual Plugins
Whether your website has been custom developed, or makes use of a purchased theme template, there is a good chance that when attempting to upgrade to your next version of WordPress or recent plugin release, your website could fail. This typically occurs if updates have been ignored for a longer duration, as time passes, technologies do rapidly evolve, making it a more likely scenario for issues to occur. A good website maintenance plan will solve these types of issues, avoiding any kind of potential issue.
Is now the time to switch?
Having read the benefits WordPress has to offer, including some very credible statistics, doesn't it seem like time for you to switch? WordPress is mobile friendly, effectively incorporates social media into your site, and is easily customized for any advanced website. WordPress could be the best thing that ever happened to your digital marketing strategy! If you're ready to switch to WordPress for the better, time4design can help you create the perfect custom solution you've been looking for. Its makes sense.
References
[1]
https://news.netcraft.com/archives/category/web-server-survey/
[2]
https://www.whoishostingthis.com/compare/wordpress/stats/
[3]
https://wordpress.com/activity/
[4]
https://w3techs.com/
[5]
https://w3techs.com/technologies/overview/content_management/all
[6]
https://www.time4design.com